MJ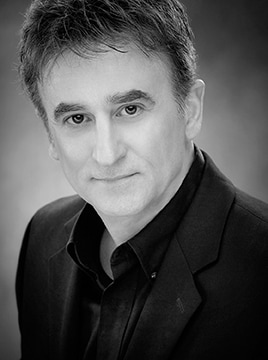 Originally from Allentown, PA, Michael has traveled throughout the country, photographing people and their pets. 28 years, 15 states and over 37,000 portrait sittings later, almost every breed of dog and cat have had their chance in front of MJ's camera. In fact, Michael has photographed more dogs and cats combined than you could fit individually within each seat of any pro football stadium around the country! Picture that! That's a lot of biscuits!
And, his ability to photograph people together with their pets make for the perfect compliment to any portrait session. Now based in Jacksonville, FL, Michael is acknowledged to be one of the finest pet photographers available and is gaining recognition with his unique, award winning style.
The passion for his craft and his ability as an artist are unquestionably evident... and his commitment to charity through his portrait fund raising events has remained constant. Since 1987 nearly all portrait events, which are hosed by various Humane Societies around the country, have had all sitting fees go directly to their cause.
Although photographing families and their pets remains a top priority, Michael photographs a great deal of non-pet related assignments as well. Whether it be weddings, mitzvahs, families, children, business, or special events... Michael approaches each individual session with the same goal in mind... to capture priceless images that help memories last a lifetime.
Michael@JosephPhotography.com
KJ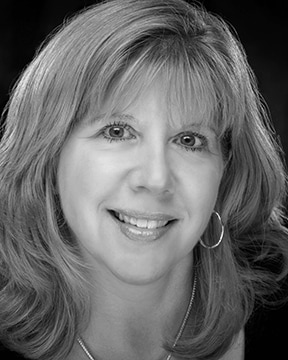 Karen's commitment to Michael and the family business goes way beyond the call of duty! She wears many hats in order to get the job done, but most importantly, she always wears a smile while handling everything. Karen's always there... from assisting Michael on portrait sessions and traveling on location, to heading up sales, customer service, advertising, inventory and shipping. Plus... taking care of Michael and Bella, their newest wonder dog, is no easy task! Her interest in photography and her love of animals existed long before meeting Michael... but now she has the unique opportunity of running a photography business that largely revolves around photographing families and their pets! How cool is that?
Office 904-733-9966
​
Karen@JosephPhotography.com
BJ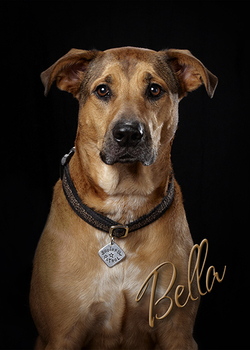 Can you say, "Squirrel Patrol"? Bella is just one of the sweetest, gentlest, loving dogs you'd ever want to meet... but don't let a squirrel come into sight! Wow, even taking her out for last call at midnight... she's looking up in the trees!

Rescued at 2 years old, and just about one year after loosing Tucker, Bella came ready-to-go and possessed such outstanding qualities and behavior that she quickly became family and an excellent follow-up to TJ.

TJ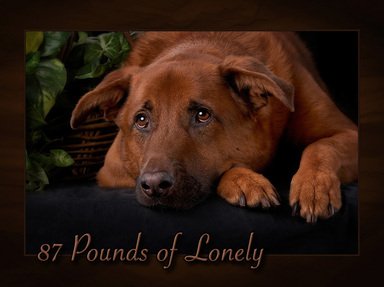 What kind of a dog is he?" That's what everyone would ask! And most folks would ask in such a way that would suggest that if they knew his make and model, they too, would like to have one. Tucker is gone now, but he was just one of those handsome looking, intelligent dogs that was easy to teach and socialize. He traveled on road trips with Michael and Karen and it was obvious he wouldn't have had it any other way. A real blessing and a gentle giant, TJ was a valuable member of the team & will always travel in their hearts and minds throughout life's journey.